Self Care Guide For Mothers
The birth of a child marks the start of a new journey for every couple – a journey filled with steep learning curves and anxieties as the focal point of the family shifts towards the little one.
For mothers, the moments of joy and love can be overshadowed by bouts of fatigue, frustration, worry and even fear. Here's a shout out to all mothers on this journey: you are not alone. The seemingly never ending tasks may be overwhelming as you spend your waking moments tending to your child, but it is equally important to spend some time taking care of yourself! Here are some self-care tips for your physical and mental wellbeing.
"I need to be there for my children."
"My family needs me."
Do these thoughts run through your mind as you plan your day? The days are further stretched if you are juggling both work and family. The instinct to put your family's needs above yours is inevitable, but it is equally important to put your needs within the equation of your responsibilities. Overcome the feelings of "mum guilt" because you are more than just a mother – having that time-off is important for you to rest and anchor yourself.
Find ways to rest your body and engage your mind differently. Be it a leisurely stroll, a quick Pilates session to stretch your body or catching up with your friends, taking time off to do something for yourself helps you rejuvenate and gain the energy to do things for your children and family. It does not have to be over a specific block of time. Learn to look for these small moments of time-off throughout the day and you will be amazed how a fast 15 minutes of time-off, when you focus on your own needs and interests, will refresh you.
Worries are part and parcel of every mother's experience. A survey in 2013 conducted across 5 Asian countries by Ipsos has shown that mothers tend to worry more about their children's future than fathers (1), and the type of worries tend to differ between both parents. In the midst of worrying over your children's health, education and generally about their future, the uncertainties and turn of events can be a source of anxiety.
Instead of worrying about the future, take active steps to plan ahead and execute an action plan to reduce uncertainties. An area that may be impacted from future uncertainties is your family's finances, and part of that can be addressed with insurance. Insurance is a great way to mitigate potential financial burdens in unforeseen circumstances for yourself, your spouse and your children. For example, getting yourself insured with a term life insurance plan is an affordable way to financially protect your family in situations like death, critical illness, terminal illness and/or disability. Education plans can also be useful in planning ahead for your children's education cost in future.
Beyond the joy of seeing your children's happiness, motherhood presents many challenges at different junctures. The spectrum of emotions that a mother goes through is a shared universal experience, and it can be demoralizing at times. Depending on circumstances, studies done around the world has shown a resounding insight into the impact of motherhood on the mental wellness of mothers from America(2)  to Asia(3,4).
Be kind to yourself. It is easy to feel carried away by that nagging critical inner voice, but one helpful way is to start paying attention to your negative thoughts. Catch those moments when you feel guilty, anxious, angry etc, and gently coax yourself to acknowledge the cause of these feelings, but let go of these emotions that came along with it. Keeping a positive mindset requires tenacity, but it puts your mind in perspective to overcome the challenges of motherhood.
Another key aspect of self-care is your physical health. Those 2am feeding calls and constant attention that you shower on your children can take a toll of your body in the long run. While you are highly attuned to the well-being of your children, take note of your own cries for care and nourishment. Keep your meals healthy and set aside some time for a workout / exercise regime that you love. Consistently replenishing with your body with the nutrients and workout it needs would help you feel energized and motivated throughout the days.
5. Find your support, but chart your own journey
Being a mother takes up a lot of your time and energy, leaving you with lesser time for yourself. When you spend most of your days being a mother, the tendency to feel trapped and lost in your challenges and worries is palpable. This journey is not yours alone, and it is important to communicate with your spouses and loved ones on your challenge.
While there is no one-size-fit-all method to raise a child, many mothers share similar concerns and issues in their motherhood journey. Reach out and speak to other mothers. Having a strong support system of fellow mothers to discuss your hopes and fears can put your thoughts into perspective. It always feels good to know that you are not alone, and hearing other mothers overcome their challenges can be an important step to reducing your anxieties and fears.
However, it is also important to know that you own your experiences and journeys. Reaching out to others for advice can also mean hearing conflicting opinions and feeling pressurized by others who seem to know better. This is the moment when you tell yourself that while it is important to gather experience and insights from fellow mothers, but you are in control of the decisions you make.
Source:
Manulife Financial Advisers Insights
https://www.manulife.com.sg/en/insights/self-care-guide-for-mothers.html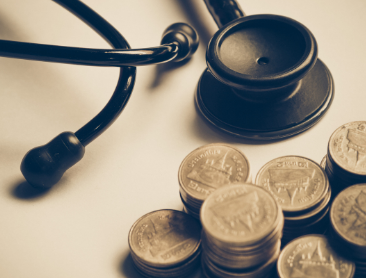 One of the major factors that have contributed to the success of the Singapore Healthcare system has been how healthcare cost is...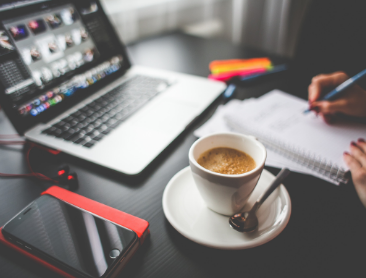 Working from home can mean increased comfort levels. However...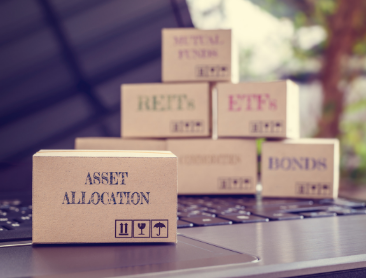 Understanding the different types of income sources in the market is only the first step towards generating additional cash...