Why understanding risk can help you allocate your assets with confidence
Diverse sources of income, different types of risks
Understanding the different types of income sources in the market is only the first step towards generating additional cash. Therefore, to identify the suitable investment tools, it is important to consider each source of risk, one by one. 
The most significant risk associated with corporate bonds is credit risk. This occurs when issuers cannot fulfil the terms of a bond and fail to pay coupons or return the principal on time – commonly known as a bond default. To establish the level of credit risk, investors should understand various factors, such as how the issuer performs under different economic conditions and the size of its business. It's also helpful to know about the issuer's profitability and financial health. The extent of these risk factors is reflected by indicators, such as credit ratings and yields, and could serve as useful reference points when investing in single bonds.
The risks related to bond funds, which invest in a basket of bonds, can be determined by assessing each bond's investment objectives, average credit ratings, and risk indicators. Lee uses investment-grade bond funds as an example, pointing out that while these are considered less risky than high-yield bond funds, they come with a lower yield. Meanwhile, the risk (yield) of emerging-market (i.e., Asian emerging markets) bond funds is higher than bond funds from developed markets, such as Europe and the US.
Preferred securities: a combination of equity and bond risk
Some companies also issue preferred securities, which feature characteristics of both equities and bonds. Therefore, investing in preferred securities bears the risks of these two asset classes simultaneously, which could include the credit and interest-rate risk of bond investments, as well as the volatility risk of equities.
REITs: property-market risk
Real Estate Investment Trusts (REITs), which have risen to prominence in recent years, invest primarily in real estate that generates a recurring rental income. While real estate assets are generally inflation resistant, and REITs are required by law to distribute the majority of their income as dividends, investors have to bear the risks associated with property markets. These can include changes in property prices (asset-price volatility), interest rate trends, and profitability, which are all affected by geographical location, asset type, occupancy rate, and fluctuations in rental income.
Multi-asset funds: risk depends on asset-class coverage
In the case of multi-asset funds, risk is determined by the various asset classes in a portfolio. Lee points out that besides investing in stocks, bonds, REITs, and preferred securities, some funds also generate income by including options. Holding these funds, therefore, means that investors have to bear the credit risk of options issuers.
Dividend yield is not the sole indicator
When selecting investment tools to help meet their personal wealth management needs, investors would generally consider factors other than risk, such as dividend levels and past performance. However, Lee notes that while some funds offer an attractive dividend income, this should not be used as the sole indicator of that fund's selection.
Instead, attention should be paid to total returns, where dividend return is combined with a change in fund prices to provide a more comprehensive picture. "The investment return of some portfolios may not support the payment of high dividends. The dividends of these funds may need to be partially paid out of capital, which immediately reduces their net asset value," observes Lee.
Diversification increases the chances of earning income
Apart from understanding the sources of risk and total return, investors also need to evaluate their own risk profiles and choose investment tools that match their risk tolerance level. When investors plan to construct a portfolio by themselves, Lee highlights that it's vital to remember diversification: "It's important to diversify investments and not focus on a single equity, bond, or fund. An income-focused investment portfolio should consist of at least three-to-five different types of funds or investments."
A very different approach is required when choosing to invest in a multi-asset fund. "These funds invest in a wide range of asset classes and possess the characteristics of risk diversification. They can serve as the core of an income investment portfolio and should account for a proportion larger than that of any single asset class fund, going up to one third or even half," explains Lee.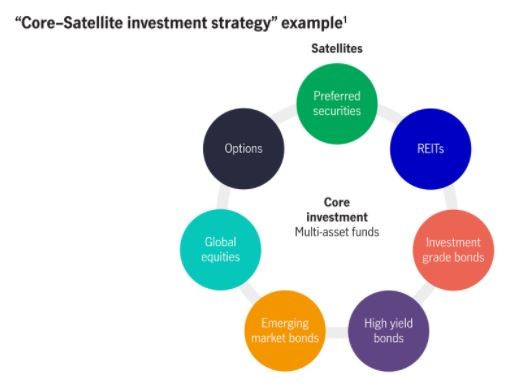 Dig deeper to learn before you earn
Besides acting as an additional cash source, income-focused investments help to reinforce effective wealth management. However, there is a wide variety of income sources in the market, so it is necessary to understand their characteristics, income volatility, and risk levels. This should be combined with a consideration of their own personal risk tolerance and wealth-management objectives to filter the most suitable investment tools for asset allocation. For investors interested in income investing, why not spend time finding out more during the holiday.
(Income Series, Part 3 of 3)
Investment & Market Outlook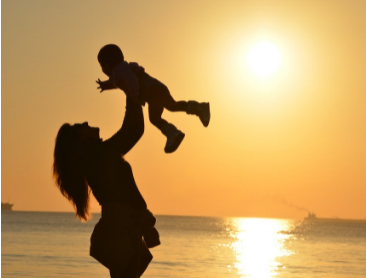 For mothers, the moments of joy and love can be overshadowed by bouts of fatigue, frustration, worry and even fear...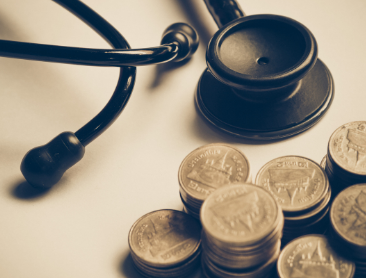 One of the major factors that have contributed to the success of the Singapore Healthcare system has been how healthcare cost is...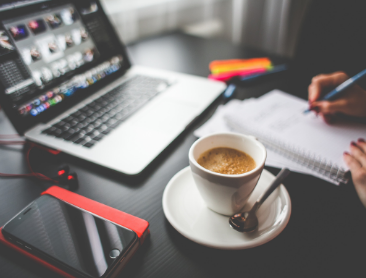 Working from home can mean increased comfort levels. However...